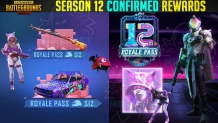 Royale Pass Season 12 Rewards : PUBG Mobile
Hello everyone now this time I have something very exciting for you.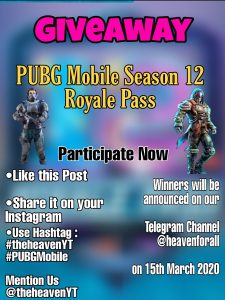 Season 12 Royale Pass Confirmed Rewards and Tier Rewards.
Yes, We have all the rewards of Season 12 RP as well as the tier rewards.
This time we will get Groza Skin for Free as Diamond Tier Reward. The Skin Looks dope.
The Parachute on Ace tier as usual with season 12 logo and mask.
In Elite Royale Pass, There will be one Kar98k Skin, CatWomen Skin (not Actual Name though), Grenade Skin, Helmet, backpack, Dacia and much more.
The images available in this post are the Confirmed rewards of Season 12. You will get all of these in Elite RP
Season 12 Will be with the 2nd Anniversary celebration just like season 6 With 1st Anniversary.
But this time they are adding 2nd Anniversary crate also and 1st-anniversary crate with season 6 rewards and 1st-anniversary rewards.
You have to Buy them with UC if you want
Now Enjoy all the images Below: