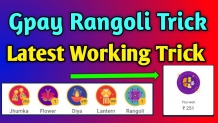 Trick to Get Rangoli Stamp: Google Pay
Hello guys this is to tell you about the latest offer of the Google Pay app.
SURPRISE FOR YOU AT END
This is the Biggest offer ever by the app
You can get flat ₹251 for Free + you can also get a chance to win ₹1 Lakh .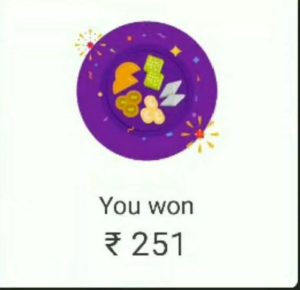 How to Get ₹251 For Free
1. First you need to Download/Update the Google Pay app
2. Then you have to go on the diwali option after scrolling down.
3. Click on that and Do the Tasks you have given there
4. You can scan any Diya or any Diwali object to get the Stamps.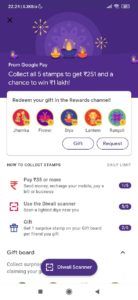 5. You have to collect total of 5 Stamps that are
Diya
Lantern
Jhumka
Flower and
Rangoli (Everyone urging to get)
6. You can also Gift your friends extra stamps to get 5 Surprise stamps a day
7. You can also send money or recharge with ₹35 or above to get 5 stamps a day.
8. You just have to collect all 5 stamps then you will get Scratch card with Guaranteed ₹251 and a chance to win ₹1 Lakh in one another scratch card.
9. You can see I have successfully found all the stamps and ₹251
10. You can also get all the stamps. We have uploaded many videos on it how can you get it.
11. Special offer for Heaven for All Subscribers. You can get One Rangoli Stamp from us for free and you don't have to do anything. Just fill the form below.