Transfer money from Paytm wallet to bank in seconds!!!
Hello friends,
This post is to tell you that how you can transfer your Paytm money into your bank account.
I will show you the steps as well as the proof. So let's get started
Steps to transfer money from paytm to bank instantly (within seconds)
1. First of all download Paytm business app here
2. Create a business account by updating your bank account and PAN details
3. It will open your Paytm business account
4. Be careful transfer money to bank only when needed unnecessarily transfers from same number will led to blockage of your account.
5. Then open your business account and download or screenshot the QR code.
6. Then open your Paytm app and click pay to scan
7. Scan the downloaded/screenshoted QR code and pay the amount to it(Minimum amount is ₹50)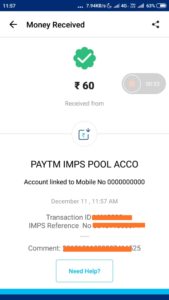 8. You will get notified about it on your business app.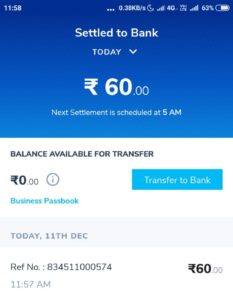 9. Click on transfer to transfer your money to bank account
10. It will get settled into your bank account immediately.